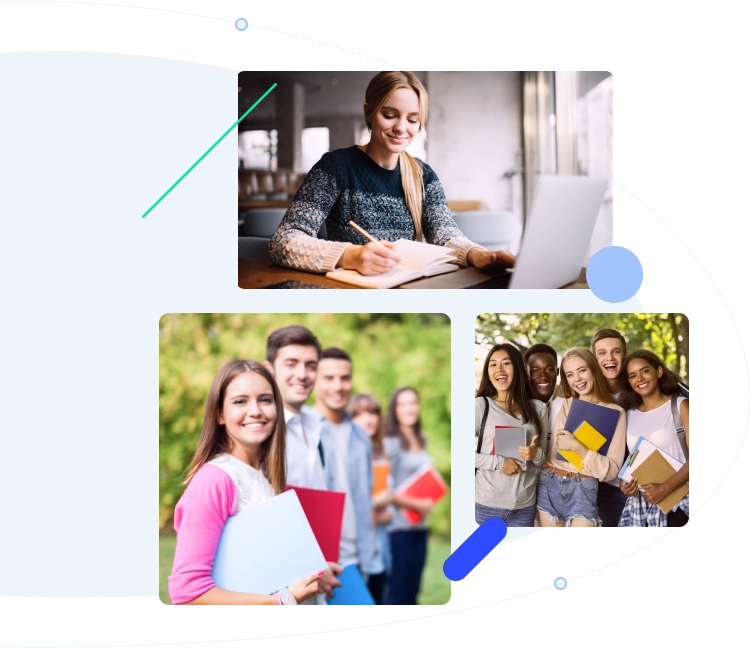 Send a referral code or link to your friends
(use referral code or link)
Promise them 10% off for the first order
(their first order)
Make referral and get $40 bonus
(get your bonus once referral's order is delivered)
Save bonus on your Balance or withdraw money to PayPal
(or save money on Balance)
Start earning now
Сan I use the referral promo code?
Only your referrals can use your referral promo code. Still, you can study the Loyalty program and find out how you can get a personal discount.
How many times can a referral code be used?
Each of your friends can use a referral code only once. What is more, after registration on the website, your friends will sign up for all available offers.
Is my name or email shown after sharing a coupon or link?
You can be sure that nobody will see your email or name. Feel free to share a link or a coupon and enjoy complete confidentiality. In case you have some questions, go to the Privacy Policy section.
How can I check the amount on my referral balance?
You can see the balance by log-in in to your personal profile. Then go to the Referral Program section and detect the Payment tab.
How can I use the money on my referral balance?
You can withdraw referral funds to your personal balance on the site or to a PayPal account.
How much money should I have on the referral balance for a withdrawal?
You should have at least $10.00 to make any type of withdrawal.
How can I send a withdrawal request?
First, you need to log into your personal profile and go to the Referral Program section. Then detect the Payment tab, and click on the Request Payout button to submit the withdrawal. In case you are eager to withdraw money to your PayPal account, then ensure that you have filled out the field "Withdraw Method."
How often can I withdraw my money?
We deliver payments once per month, in the period from the 1-st to the 3-rd day. You can request money for a large period or only for the previous calendar. Mind a minimal amount of $10 for requesting a withdrawal.
When can I receive my commission?
You can get your commission after the delivery of your friend's first order.